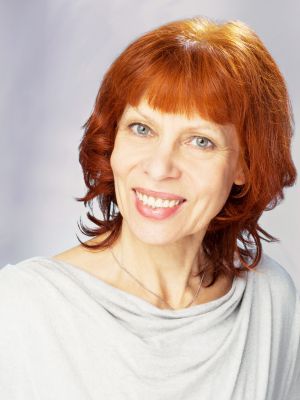 I teach... Cantienica.
I make Cantienica because... I can get upright and light and my body is perfectly networked while standing, walking, sitting and lying over the deep musculature. My scoliosis is almost balanced and the Cantienica training has a positive effect on my breathing and vocal technique.
I pay special attention to... Knowledge of the skeleton, empathy with deep muscular connections, breathing, visualization and awareness.
This song always gets me moving... I don't use music for training. Privately I especially love the genre string quartet from classical to modern, and also jazz and experimental music.
My great teachers and mentors are... my children's ballet teacher Carola Krauskopf, John Cage (philosopher and composer), Achim Freyer (painter and director), Dieter Schnebel (composer), Benita Cantieni (Cantienica method), Peter Grundwald (Eyebody method).
The best place for me to practice Cantienica is... a quiet, large, bright, empty room, perhaps with a view of nature, equipped only with mats, stools, yoga blocks.
A key moment for me was... the pleasurable experience of standing on stage and dancing as a 6 year old. But there are also daily key moments and discoveries that motivate me to teach.
I would like to pass on to my class participants... what I enjoy myself and what I pay special attention to, furthermore lightness and joy in standing.
I look forward to this every year... to spring!
Katarina Rasinski is a singer and actress from home. She teaches vocal education at the University of the Arts and is a member of the vocal ensemble "Die Maulwerker". For fourteen years she has been training with the Cantienica method. With her training in the Cantienica power program, pelvic floor training, coaching and back program, she has a wealth of body knowledge.