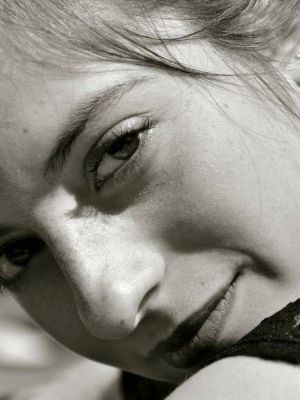 I teach... Contemporary Dance.

I dance because... is my passion, my way of feeling alive and connected with who I am
I love to belive that dance... is not just technique and movements. I think that dance is an international language and has no age to dance. Everybody is welcome and invited to dance and explore themsleves through the body, movement, coordination, expression...
I have an atraction... to flamenco music. Maybe because I come from Spain... But flamenco music has something special that moves my body and my soul.
Through my studies and career... I met many people that inspired me, for exemple: the philosophy of Jozef Frucek and Linda Kapetanea (Rootlessroot), the improvisation tasks from Shai Faran, the ilusion of Roberto Olivan...
The best place to dance is for me... everywhere.
Dance has... changed my life. Without dancing I could be another person, definelty. I thank that dance appeared in my life when I was 11 and since then I didn´t stop dancing.
I try to motivate my students... in all the senses; not just teaching the exercises and doing them. I like to challenge them, to make them trust on themselves while at the same time they are enjoying and having a good time.
Every year my personal goal is... to learn more, to improve and to keep going progressing and discovering new things.