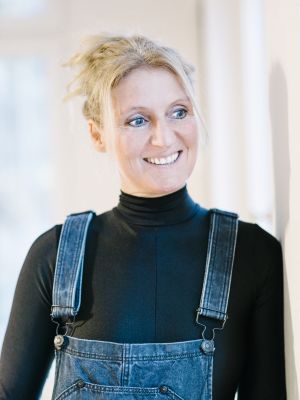 I have been teaching... classical Pilates for 20 years, in my studio in Berlin, in companies, privately and enjoy very much teaching at Tanzfabrik Potsdam
I do Pilates because... it strengthens my body for all the demands of everyday life, at work, as a mother, and keeps all my cells well supplied with blood, just as it accompanied me in my first job as a dancer.
I pay special attention to... the precision in the movement, without losing the fluidity, and above all, that one goes into the mindfulness of what, how and why something moves.
This gets me moving... all kind of music.
As a teacher, I was especially influenced by... The dance itself, even the rhythmic, with its infinite facets of seeking and finding movement, letting oneself be surprised, is the most original motivation for me. I had many great teachers... And of course, my teacher Romana Kryzanowska, Master teacher of Pilates, impressed me very much with her knowledge but also with her character.
The best place for me to practice is... anywhere, mostly inspired by my inner feelings.
A key moment while dancing was for me... to discover that you can express yourself with it, it has a different language. The feeling was there early on. A key moment for Pilates was an injury - finding a way to preserve the language.
To my participants I would like to pass on... that is much more possible than you might often think of your body,... to find a way?!
Through her first profession as a dancer Galina Rohleder discovered Pilates body training and completed her training as a trainer in the studio founded by Joseph Pilates in New York. In 1998 she founded the first Pilates studio in Berlin. Galina currently teaches in her studios in Berlin and Potsdam.